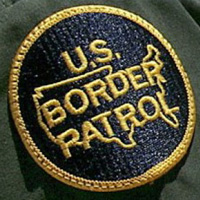 Border Patrol agents are using new robot technology to catch illegal activities inside tunnels at the Arizona-Mexico border. Agents in the Tucson sector will demonstrate on Tuesday how so-called "tunnel robots" will be used to detect any tunnels that could be used by illegal border-crossers. The agents will be joined by tunnel experts at a drainage tunnel in Nogales. U.S. Customs and Border Protection says criminal organizations in Mexico are increasingly turning to tunnel systems as border security above ground tightens. The agency says the tunnels are typically used to transport people, drugs, weapons and other illegal materials. More than 75 such underground passages have been found along the border since 2008, concentrated largely in California and Arizona.

Arizona Lawmakers To Tackle Agenda Today

Arizona lawmakers are due to report to the state Capitol today, and their agenda for the 2014 Legislative session includes establishing a spending budget, overhauling a scandal-plagued child welfare agency and considering whether to repeal a sweeping election law. These debates and others will rage as Republican Arizona Governor Jan Brewer gets what is likely to be her final chance to flex gubernatorial muscles. Barring a constitutional amendment extending term limits, this year will be the end of her tenure. Brewer will speak to lawmakers in her annual State of the State address Monday.

In an interview with The Associated Press Thursday, Brewer outlined her goals, saying she wants to focus on the budget, economic development, Child Protective Services and education, which she said has always been a top priority.