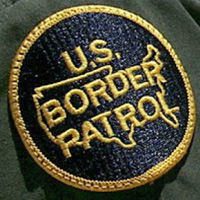 The Yuma Border Patrol Sector, Port of San Luis, and Office of Air and Marine will join ranks to host an integrated United States Customs and Border Protection Citizen's Academy presented in the Spanish language, beginning March 13th. The program provides local residents and community leaders an inside look into a wide variety of measures employed to secure – at and between the ports of entry – in southwestern Arizona. Throughout the course, attendees are familiarized with CBP's mission and participate in interactive demonstrations.

The hands on classes include defensive tactics, tracking, and inspections for prohibited items. Participants will also receive a border tour and learn about each component's distinct roles and responsibilities, as well as their integrated mission to secure America's borders. Classes will meet every Thursday evening for five weeks.

The Citizen's Academy is a physically demanding experience. To that end, participants must be in good physical condition and able to walk extended distances on unstable terrain. A limited background check is required. Applications are available at the Yuma Sector Headquarters, 4035 South Avenue A, as well as at the Port of San Luis. The academy is limited to 20 participants.