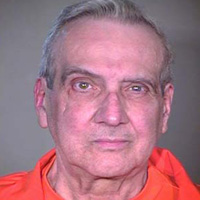 A federal appeals court and a federal court in Phoenix both have rejected several appeals by an Arizona death row inmate scheduled to be executed Wednesday. A majority of active judges of the Ninth United States Circuit Court of Appeals in San Francisco declined Monday to rehear an appeal on behalf of Edward Schad and also denied a request for a stay of execution pending a new clemency hearing.
U.S. District Judge Roslyn Silver in Phoenix later ruled that there was insufficient reason to grant Schad injunctive relief over questions concerning the drug used in Arizona's executions.
Lawyers for the 71 year old Schad were worried the state may have expired, non FDA approved drugs. Schad faces a death sentence for the 1978 killing of 74 year old Lorimer "Leroy" Grove of Bisbee.