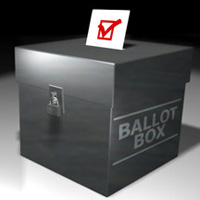 Early Voting ballots for the upcoming City of Yuma General Election have been sent out and they are ready to be used. The election is on November 5th with six city council candidates vying for three positions.
Robyn Stallworth Poquette from the Yuma County Clerks office says there is a new way they can authorize signatures.
Poquette points out it will not count the votes however. She adds there has been very few early ballots that have been returned as of now – two weeks away from the General Election.