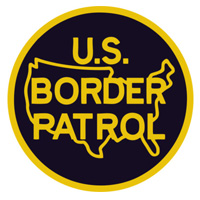 El Centro Sector Border Patrol agents rescued a distressed illegal alien who was lost in the mountains while making an attempt to illegally enter the United States on Thursday morning. Patrol Radio Dispatch received a call from the California Highway Patrol regarding an individual in distress that was lost in the mountains north of Jacumba, California.

El Centro Sector Border Search Trauma and Rescue agents responded to the man's last reported location and conducted a systematic search of the area. Border Patrol agents located a man in the rugged mountainous terrain who confirmed that he was the caller in distress. Agents then performed a medical evaluation of the man who appeared to be suffering from dehydration and exhaustion. Agents provided treatment on scene.

The 42-year-old man was later determined to be a Mexican citizen illegally present in the United States and was transported to the El Centro Border Patrol station for processing.