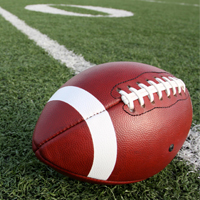 One of the premiere Division Two college football bowl games is about to kickoff.

The Fisher Automotive 2013 El Toro Bowl will pit New Mexico Military Institute against the Arizona Western College Matadors Saturday at 1pm at Veteran's Stadium. AWC Athletic Director Jerry Smith says this weekend's activities are much more than just a football game.

The Matadors beat NMMI when they met on the field earlier this year 47 to 27. Our pregame coverage of the Fisher Automotive 2013 El Toro Bowl starts at 12:30pm Saturday here on News Talk 560 KBLU.