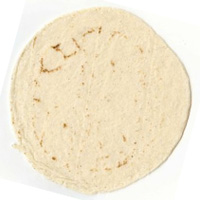 State officials say the contents of some packages of tortillas sold in Arizona are not what they are advertised.

The state Department of Weights and Measures says seven of the 36 locations inspected this month sold product that either was short on advertised weight or contained fewer tortillas than advertised. The businesses inspection included grocery stores, big box locations and membership businesses.

Department Director Kevin Tyne says he is disappointed by the inspection results because it indicates that manufacturers and retailers are not obeying federal and state packing regulations.