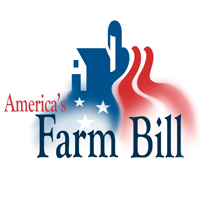 Final passage of the much-delayed federal Farm Bill is expected today. The five-year compromise includes funding for programs that support conservation and renewable energy. While overall, the Energy Title funding has been reduced, Andy Olsen with the Environmental Law and Policy Center says the compromise provides some certainty for renewed growth in rural energy projects.

Olsen says the compromise allows $881 million dollars for the Energy Title over ten years, including the
Rural Energy for America Program and the Biomass Crop Assistance Program. Olsen says the funding will support diverse technologies for renewable energy and energy efficiency initiatives in rural communities.