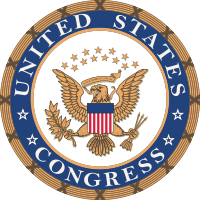 A statement has been released from the Yuma Proving Ground regarding the impact of a government shutdown on the proving ground. A wide variety of actions will go into effect at U.S. Army Yuma Proving Ground. The YPG workforce consists of about 2,500 people, the vast majority of whom are civilian. Most federal civilians will go on furlough. Most contractors also will be affected – well over 1,000 of those folks will stay home. Uniformed military personnel will continue on duty. YPG security and other emergency personnel will continue to be on duty to fully protect and secure YPG and its assets throughout the duration of any shutdown. The primary mission of YPG is to test and evaluate weapon systems.

Meanwhile Governor Jan Brewer says a federal shutdown "will have an unnecessary and negative impact on services aimed to assist Arizona's vulnerable." Some critical services such as patrolling the borders, inspecting meat and controlling air traffic will continue. Social Security benefits will be sent and the Medicare and Medicaid health care programs for the elderly and poor will continue to pay doctors and hospitals.

Tourists headed to the Grand Canyon today could find themselves turned away at the entrance gates. National parks are scheduled to close with no agreement on the federal budget. Employees of Grand Canyon National Park have been told to show up to work as scheduled today but most of them will be sent home. Some of the remaining employees will be posted at the entrance gates, while others will cordon off overlooks along a state highway that will remain open to through traffic. Signs at trailheads will tell people they have to leave.
---