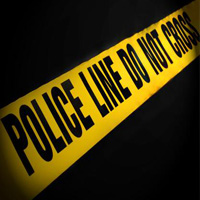 Authorities say two people may have been killed in a deadly helicopter crash north of Phoenix.

Yavapai County Sheriff's Office spokesman Dwight D'Evelyn says that preliminary information shows that two people were on board at the time of the crash Saturday, but investigators are waiting on DNA and dental records before identifying them.

D'Evelyn says the crash site now is a half of a mile radius. He says the Federal Aviation Administration and the National Transportation Safety Board are investigating.

The UH1 model helicopter crashed nose first along Interstate-17 near Mayer – about 70 miles north of Phoenix and is located near Black Canyon City and Cordes Lakes.