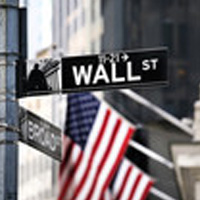 A strong voice from Wall Street is weighing in on the importance of paid family leave for parents of newborn children and people caring for seriously ill or elderly relatives.

Tom Nides served as Deputy Secretary of State and recently moved to Morgan Stanley. The investment banker believes in legislation introduced in Congress that would create employee-paycheck deduction pools that would compensate workers during family leaves.

Arizona Representative Ron Barber is co-sponsoring the federal Family and Medical Insurance Leave Act which has been introduced in both the U.S. House and Senate. On Wednesday, Rhode Island became the third state to offer workers paid family leave, along with California and New Jersey.