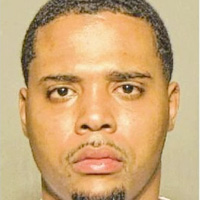 Jury selection began Tuesday, August 27th, in the murder trial of 29 year old Anthony Antwon Mobley of San Luis. He is charged with the murder of 45 year old Jose Ahameda Ramos of San Luis.

Police say in February, 2011, they found the victim shot dead at the San Luis Food City parking lot a few blocks from the border. Using surveillance video, officers were able to track down the car Mobley used to get away.

Mobley was on the run but eventually found in March close to a month after the murder in Tennessee on route to South Carolina. Jurors have been advised Mobley has been charged with first degree murder as well as several aggravated assault charges.