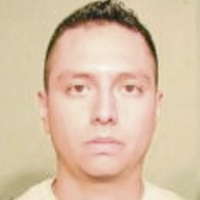 One of two men charged with sexual offenses against a
16 year old girl faced his first court appearance on Monday. 27 year old Joshua Jonathan Alpizar's bond was placed at $150,000 by a judge. Alfonso Zavala of the Yuma County Sheriff's Office says he and Yuma Police Officer 25 year old Ron Ciancimino were arrested over the weekend.
The victim was not in the courtroom Monday, even though she has publicly stated Ciancimino did not do anything wrong. Alpizar was charged with three counts of sexual conduct with a minor, three counts of sexual exploitation of a minor and one count of luring a minor for sexual exploitation.