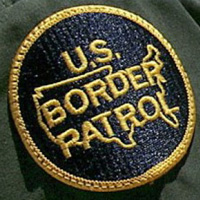 A 53-year-old male Mexican national was taken into custody Friday for attempting to smuggle more than 31-pounds of methamphetamine into the United States.

Customs and Border Protection officers located 26 packages of methamphetamine, worth over $482,000 hidden in the doors of a Jeep Cherokee driven by Alejandro Perez-Corrales.

The drugs and vehicle were seized. Perez was turned over to United States Immigration and Customs Enforcement's Homeland Security Investigations.