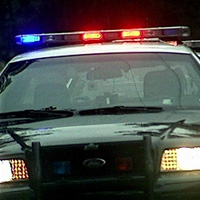 The Yuma Police Department says they are seeking a suspect involved in an alleged shooting which occurred early Thursday morning. Police say the shooting occurred in the 600 block of Eighth Street. When they arrived, they found a 21 year old male victim with a gunshot wound in his left hip. He had also been struck with a baseball bat.
Four males driving westbound on Eighth Street in a black Honda with custom rims stopped in front of the victim. Three males got out of the vehicle and one had a baseball bat. After talking to the victim, the male with the bat struck the victim in the ribs and then struck him in the head. Another male, who had an unknown caliber gun, shot the victim, striking him in the left hip. All three suspects then got back into the black Honda and fled eastbound on Eighth Street then turned northbound on Fourth Avenue.
The three male suspects were described as Hispanic males in their 20s, between 5'7 and 5'9 tall and all were wearing dark clothing. The victim was transported to the Yuma Regional Medical Center with serious but non life threatening injuries. The Yuma Police Department encourages anybody with any information about this case to please call the Yuma Police Department at 928-373-4700 or 78-Crime to remain anonymous. Remember, if your information leads to an arrest you may receive up to a $1000 cash reward.