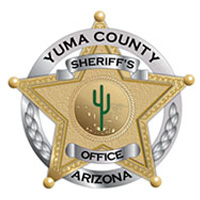 The Yuma County Sheriff's Office is auctioning off vehicles that were seized from drug busts online. The new auction process is expected to save money for tax payers on maintenance and storage fees. Cars which were once stored for a year or more – now can be auctioned off in 17 days.

Alfonso Zavala, Yuma County Sheriff's Office Public Information Officer with Y.C.S.O. says they have made it easy to accept bids online.

Money from the auctions will be used to continue to fund the Yuma County Narcotics Task Force to reduce drug crimes. If you would like to bid on a vehicle, visit yumacountysheriff.org.