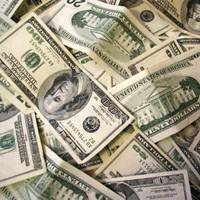 The U.S. attorney's office for the District of Arizona has claimed more than $7.7 million from civil and criminal actions in fiscal year 2013.

U.S. Attorney John S. Leonardo announced the amount in a news release Thursday. Leonardo says about $4.8 million came from criminal cases and $2.9 million from civil actions.

His office also raked in an additional $519 million dollars from cases pursuead jointly with other U.S. Attorney's Offices as well as the U.S. Department of Justice.