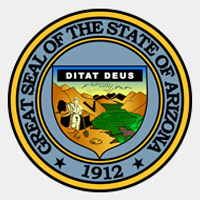 The Arizona Secretary of State's office says voters will decide if a Republican-backed law making sweeping changes to election rules goes into effect. The Secretary of State certified Tuesday that enough signatures were turned in to put a referendum on the ballot. House Bill 2305 will appear on the November 2014 ballot barring a legal challenge backers are expected to file. The bill passed by the GOP-controlled Legislature in June is on hold until the election.

More than 110,000 signatures were deemed validated on Tuesday, more than the over 86,000 required.

Democrats called the law a thinly veiled effort to keep Republicans in power by creating new hurdles for low-income voters and some candidates. Proponents say the changes would help reduce voter fraud and streamline the state's early voting list.