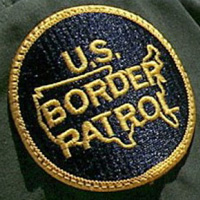 United States Border Patrol agents from the Yuma Sector's Wellton Station arrested four smugglers
Tuesday and seized 537 pounds of marijuana worth an estimated 268-thousand-dollars. Agents apprehended four Mexican nationals southwest of the Sierra Pinta Mountains, located on the Cabeza Prieta National Wildlife Refuge, all of whom were in the U.S. illegally. The men and 510 pounds of marijuana were turned over to the United States Drug Enforcement Administration.

In a second incident, agents patrolling the Barry M. Goldwater Range discovered one abandoned bundle of marijuana weighing 27 pounds. It was seized for destruction.