As the holiday season rolls on, the Yuma Police Department is looking for those who decide to break the law by driving while unde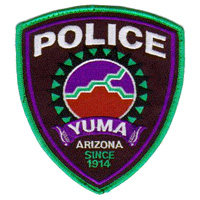 r the influence. They will have extra patrols out through the New Year's holiday. Yuma Police Department Public Information Officer Joe Franklin tells us there are ways to celebrate without being behind the wheel.
Franklin adds that a significant number of fatal accidents in Arizona involve impaired drivers and holiday weekends tend to result in increased numbers of impaired motorists on roadways across the nation.